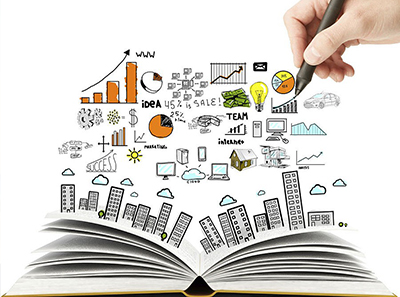 Objectives of eduTruss Assessment
To identify students at the beginning of the year who are at-risk or who are experiencing difficulties and who may need extra instruction or intensive interventions if they have to progress toward grade-level standards by the end of the year, as well as students who have reached benchmarks and who need to be challenged.
To monitor students' progress during the year to determine whether at-risk students are making adequate progress in critical skills and to identify any students who may be falling behind or need to be challenged.
To inform instructional planning in order to meet the most critical needs of individual students.
To evaluate whether the instruction or intervention provided is powerful enough to help all students achieve grade-level standards by the end of each year.
What is eduTruss Assessment?
The education sector in India is undergoing a transformation and examination reforms are at the center of it. Research findings mention that effective assessments can dramatically improve the effectiveness of learning in schools.
eduTruss Assessment provides a standard assessment framework to the schools and provides tests that are of consistently high quality, objective evaluation, crisp and immediate feedback and strong remediation support.
eduTruss provides a tool to measure effectiveness of the schools' improvement programs, rush to complete the syllabus, huge effort and time investment in preparing for exams etc. These are all, symptoms of assessments driving the school agenda. EduTruss Assessment has the potential to make assessments work for the school rather than the other way around.
eduTruss assessment is a set of diagnostic topic tests that are customized for the school syllabus. The result and feedback include specific learning gaps identified in the topic, individual report for students and teachers with clear remedial instructions to close the learning gaps.
We are having three eduTruss assessment set in an academic year from Class I to Class XII;
(i) Benchmark Assessment (Screening Assessment I and Progress Monitoring Assessments I)
(ii) Diagnostic Assessments (Screening Assessment II and Progress Monitoring Assessments II)
(iii) Outcome Assessments (Screening Assessment III and Progress Monitoring Assessments III)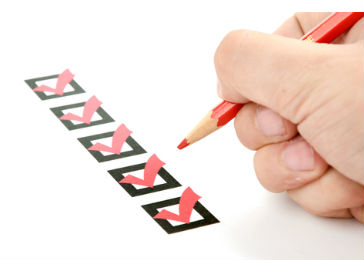 The main features of eduTruss Assessment are:
Screening Assessment
a. Topic Wise, Level Wise Diagnostic topic tests
b. Results include
Report for teacher on the learning gaps in the topic at the class level
Individual report for students on how to improve their understanding in the topic
Progress Monitoring Assessments are done at the end of the term/module. These are also multiple choice questions divided into units. These can be used in place of the regular tests conducted at the end of each term.
a.Topic Wise, Level Wise Diagnostic topic tests
b.Results include
Report for teacher on the learning gaps in the topic at the class level
Individual report for students on how to improve their understanding in the topic
Progress Monitoring Assessment is having a special type of Comparison Report which Compares Screening Assessment and Progress Monitoring Assessment both. Progress monitoring assessments are also brief, but are given periodically to determine whether students are making adequate progress. Clear remedial action to ensure that learning gaps are closed immediately when the topic is taught.
eduTruss Assessment Reports
A Teacher Report
With the Teacher report and the eduTruss Strategies for the teacher, S/he is able to make plans that help differentiate between student needs without classifying them as weak or strong. Instead, the focus becomes fixing any topic-wise difficulties and identifying those students in each topic that needs extra help.
A Student Report
Every student gets a personalized diagnostic report like the one here. S/he is thus helped to plan better and study smarter.
How Dose Reports help in improvement?
So, you have got your eduTruss results. You have seen the scores, gone through the analysis, checked your answers with the given correct answers and understood yours strengths and weaknesses.
Now, your question is: How can I help my learner improve, given his/her strengths and weaknesses?
Learners rarely work with prior knowledge of their strengths and weaknesses. When asked how they will improve their average, the answer often is "I will work harder."
They either begin by revising the first chapter or their weakest topics first. With the personal smart study plans, there is no more guess work and the students move with certainty, using their time efficiently to gain marks systematically like never before. While the class teacher works on class strategies, the students work with their own personal eduTruss Strategies. All engage in a process of perfection before the Progress Monitoring Assessment.
Green Band
Carry on
As most students understand these concepts, a teacher may go over there quickly.
Yellow Band
Consolidate
Since half the students or more understand these concepts, a teacher may go over these using peer learning methods where possible.
Red Band
Cultivate
Since most students show a general need to improve understanding of these concepts, a teacher may build up understanding from below class level. A teacher uses creative and new methods of teaching, to make these concepts easier to understand for the learners.
First Focus
Instead of giving equal importance to all topics or working on their weaknesses, first focus should be on the topics in the YELLOW Band as they are easy to convert to full scores. Next Focus - Then they work on the areas of weaknesses as in the RED Band.
Last Focus
To maintain the topics in the GREEN Band, the students are advised to practice with varied question types, for accuracy and timed practice, for example, in mathematics. For every subject, detailed guidelines are provided.
After working with these strategies, the students show tremendous progress in the process of perfection. Setting personal targets becomes easy. Learner can plan better, on their own, their learning process, time-manage goals and self-monitor progress. By sharing these details in a formative way, a learner becomes an informed partner in the learning process. The goals are very clear and a learner knows he is not just an average. The details matter, and by brushing up on a few concepts, he / she can move from concepts in yellow to green and from red to yellow to green and from strength to strength.
Benefits of eduTruss assessments
Exams have become synonymous with stress and pressure today. And while students spend the maximum effort in preparing for examinations there is very little improvement directed feedback that they receive.
In short, examinations have become just a reflection of how best you can prepare for the test rather than a tool that can help identify your learning gaps and provide a direction for improvement.
eduTruss assessment transforms the examinations from a stress inducing to a highly exciting and enjoyable activity. The questions are exciting, interesting and encourage learner to engage with the subject. The results and feedback are immediate and provide customized feedback to every student on how best to improve her performance in the topic. eduTruss assessment will work to provide a strong conceptual foundation to students at every stage. This can only lead to a lifetime of benefits for the learner.
Separate reports for each learner. Subject wise reports are detailed and informing.
Colors make it easy for a student / parents to follow. GREEN means good, YELLOW means easy to convert to good, RED means needs most attention.
Learner get to know their own strengths and weaknesses.
Both parents and students become more informed and active partners in the learning process.
Benefits for teacher
Teachers get high quality diagnostic tests customized to what they teach throughout the year. The test paper evaluation is immediate and provides a clear picture of how well the students have understood the topic in real time. The teacher also gets expert assistance to help clear the misconceptions in the class. EduTruss assessment help redirect teacher effort from the unproductive and highly time consuming test evaluation activity to helping each student learn the topic. The Teachers are motivated with the insights they receive and we have experienced that eduTruss Assessment has transformed the staff room into a highly charged and dynamic atmosphere that wants to innovate and teach to understanding.
When Student information is coupled with strategies for class success, a teacher is able to use time more effectively to improve her class average. For example, less time is needed to cover all topics in the GREEN Band of a class, while more time is needed for topics in the PINK Band of a class. Thus, instead of allocating equal time for all topics, priorities are allocated based on the results of the Assessment for a class and section. Furthermore, with the class report and the eduTruss Strategies, a teacher is able to differentiate between student needs without classifying them. The focus becomes fixing topic-wise difficulties the class is facing. It also means identifying those students in each topic that need extra help.
Benefits for parent
Parent really appreciate the reports.
No more telling the parents, your learner is weak, year after year.
Instead, show them where their learner is weak along with where the learner is strong.
Self-analysis, planning, goal setting and time management are built in into the design of the project.
Benefits for school
The power of eduTruss does not end with detailed feedback and benchmarking provided to students and teachers. It offers many tangible benefits to schools too:
It allows schools to benchmark themselves against the best and identify areas requiring improvement.
It allows schools to focus on initiatives like teacher training in the areas where they are needed the most.
Aren't school exams already testing student potential?
We will explain it with an example:
A school conduct a math exam for class 5 students. After examination students got their result. One of them got approx 65% mark, she asked her teacher that she is good in math but she got only 65% marks, why? Teacher replied that may be she was not so good, Student ask: "Ma'am then what should I do?" Ma'am replied: "Work hard is only solution". "Ma'am I practice math questions daily one hour", came the prompt reply. Now teacher had no answer, so she said "concentrate and do more hard work".
Teacher always guide student to work hard but they, themselves don't know, why student is not improving.
Compared to other assessments, eduTruss is different in many ways. It has interesting questions that require thinking, and not simply recalling. eduTruss remove many disadvantages associated with existing tests. It does not require preparation or create pressure on students before the test. It doesn't expect learner to write long answers or essays and leave students without any guidelines, on how to improve.
Thus, eduTruss focuses on IMPROVEMENT rather than comparison or grading. It also reduces the stress of exams by checking IMPROVEMENT rather than PERCENTAGE.
With eduTruss assessment Parents/Teachers and student, can assess, that in which part of a subject, student is good and in which, he is not.
eduTruss help student to figure out, where he needs to focus more, in what topics, more practice is needed, and in what topic, he is weak in fundamental.
Components of eduTruss Model
Problem Solving
The purpose of the problem-solving process is to assist classroom teacher and parents in designing and selecting strategies for improving student academic and/or behavioral performance. Purpose of problem-solving process is to develop academic and behavior intervention strategies that have a high probability of success. It provides a structure for addressing the academic and/or behavioral concerns identified by teachers or parents. A problem-solving process requires full collaboration among a team of professionals along with parents to identify a specific, measurable outcome and to design research-based interventions to address the concerns. Family engagement in the process is vital to ensure all information that might impact success is considered. The purpose of problem solving is to put in place a decision-making process that will lead to the development of instructional and intervention strategies with a high probability of success. The system must integrate the use of data, both to guide the development of effective interventions and to provide frequent monitoring of progress.
Curriculum and Instruction
The eduTruss Model is a three-tiered system designed to meet the needs of ALL students. Curriculum based on the board standards and quality instructions, are essential for student success.
Tier I instruction includes high quality, research-based curricula and instructional strategies that support the board's curriculum guidelines.  Tier I provides core instruction for all students. Flexible grouping that targets specific skills are included so that the instructional goals of all students can be met.
Tier II offers supplemental instruction in addition to the standards-based curriculum received in Tier I. The curriculum and instruction at Tier II is designed to meet the needs of students not progressing as expected in Tier I.
Tier III instruction includes more explicit instruction that is focused on a specific skill need, whether that would be an accelerated need or a remedial need.
Assessments
Assessments are brief, but are given periodically to determine whether students are making adequate progress. Assessment data should be collected, evaluated, and used on an ongoing basis for the following purposes:
Determine rate of a student's progress,
Provide information on the effectiveness of instruction and to modify the intervention if necessary,
Identify the need for additional information,
Analyze and interpret gaps between benchmarks and achievement.
Family Engagement
When families and schools work together, learner are more successful in school and schools improve. Effective partnerships include parents, families, students and educators. Indicators of an effective partnership include
Sharing information.
Problem-solving.
Celebrating student successes.
Central to effective partnership is the recognition of shared responsibility and shared ownership of student challenges and successes.